Welcome to Pat Clayton Fine Art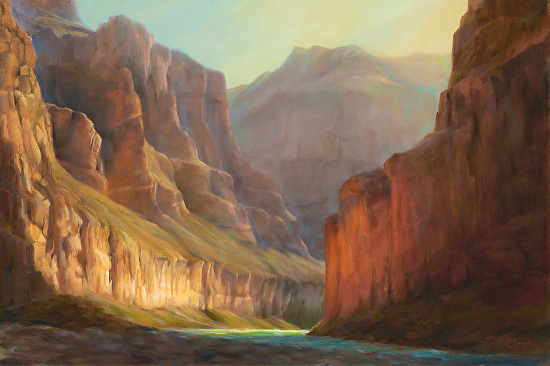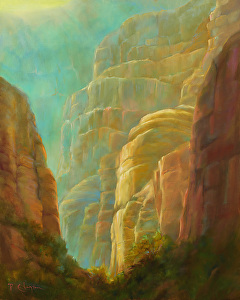 I'm thrilled to announce that two of my works will be featured in AMERICA'S PARKS II--an international competition and exhibition focused on the southwestern United States and Mexico. CANYON GLOW was awarded an HONORABLE MENTION and will be part of the touring show. CANYON TOWERS will be displayed as part of the "top 100" of the America's Parks submissions to be displayed on the internet. AMERICA'S PARKS II will premiere in Bolivar Missouri from March 16 - April 13, 2014 at Ella Caruthers Dunnegan GAllery of Art; it will then be displayed at The Wildlife Experience in Parker (Denver), Colorado, from May 24- August 10, 2014, and the Arizona Sonora Desert Museum in Tucson, AZ from September 13 - October 26, 2014.
In CANYON GLOW, the glowing red wall created by light reflected from the afternoon sun on the opposite wall of the canyon, across the Colorado River, was one of most beautiful sights I have ever seen. CANYON TOWERS depicts the surreal light that surrounded me during a morning walk up National Canyon, the site of a dangerous flash flood just one year ago.